Great value, fixed-fee pricing for your event ticketing
Only $1.00 per ticket sold.
eTickets.to never takes a percentage of your sales.
Small events
You can be selling tickets in 5 minutes with our self-service solution
Why use eTickets.to?
Sell tickets online for your event. Anywhere. Any time.
No rip-off booking fees!
A fair deal for you and your customers.
No hidden charges
Suitable for any size event
50 guests or 50,000 – we've got you covered
Easy to Use
Manage ticket sales and event registrations easily
You take the money directly
No waiting for payment. Use your favourite payment processor
You're in control
instantly set up new events, view your sales and download ticket lists
Sell tickets in your currency
£, €, $, CAN$, NZ$, AU$
Registered charity? Get 25% off.
The award winning solution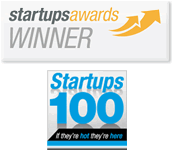 eTickets.to has won numerous awards, including Innovative Startup of The Year, and has been named as one of the Startups 100 most innovative, inspiring and ground-breaking new companies.